How often should I get dental checkups?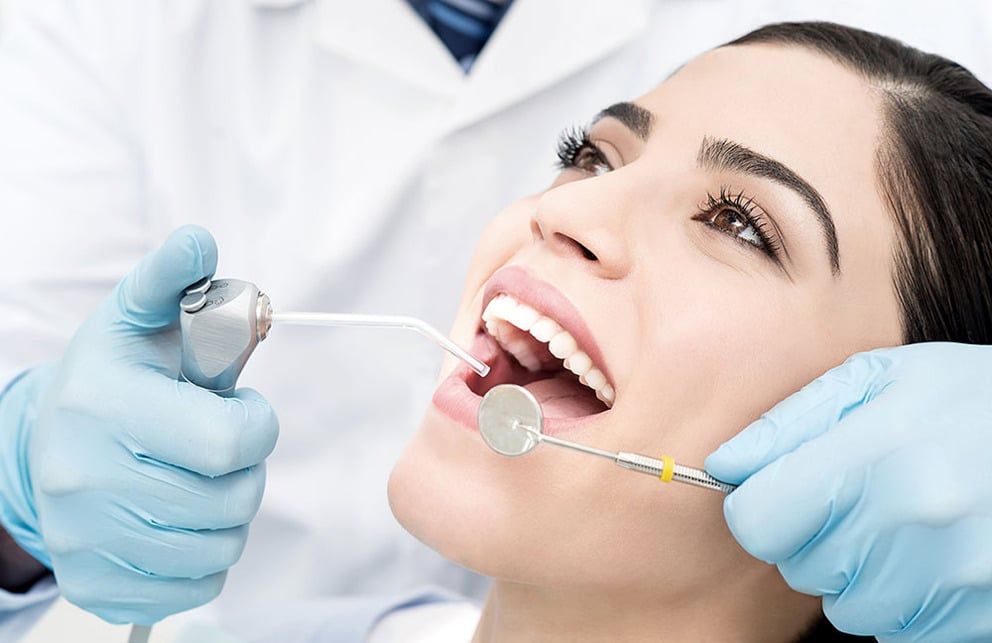 For people without any periodontal disease, a check up and cleaning every six months is standard protocol. People who have active periodontal disease or who have been treated, should have a check up and cleaning every three months.
The development of cavities is usually in those hard to see and reach places in your mouth. These are the areas that usually floss can only reach. Cavities are formed when the bacteria in your mouth attaches to food particles and forms plaque. The acid produced by plaque begins to eat away at the tooth if it is left long enough. First the enamel is attacked then the dentin is next, which is where the tooth's nerve fibers are located. Once the decay makes its way to the dentin a filling is need to stop the cavities progress. If it is left untouched it will eventually reach the nerve and a root canal is then needed to repair the tooth.
Tooth decay, also know as dental caries, is caused by acids which are produced by bacteria in the presence of sugar. To prevent decay bacteria, sugar and acids must be periodically removed by way of brushing and flossing. Simple tips like, don't sip sugar drinks such as soda, drink the soda straight down as constant sipping is harmful. Ask the Bruceville Dental team for other tips to prevent tooth decay.
How often should I get x-rays?
For most people, a complete radiographic survey should be done every 3 years, and a "check up" or "recall" set every 6 to 12 months. A complete set of x-rays is estimated to expose you to the same amount of radiation you get on a flight from San Francisco to Seattle.
Doctors use x-rays as an aid in diagnosing problems. Without x-rays, "seeing" the problem will be difficult if not impossible.
Request An Appointment Now!
Bruceville Dental would love to meet you and your family and provide you with the dental care you deserve!
CALL NOW AT